Discover Traiteur de Paris Savoury Waffles. These potato waffles are perfect as a side for meat or fish dishes. Our savoury potato waffle also works well for fast food, snack and takeaway uses.
A well thought-out frozen Food Service product, created just for you.
Events, Supermarkets and hypermarkets, Institutional catering, Commercial catering, …
Interested in this product?
Traiteur de Paris Potato Waffles are a unique, oven baked (not fried) product with a light, crispy exterior and a melt-in-the-mouth mashed potato centre. Savoury waffles are an individual side for good portion cost control that considerably reduces food waste.
UNIQUE : light, crispy texture, combined with a melt-in-the-mouth mashed potato centre.
GOURMET AND HEALTHY : oven baked without added fats.
SIMPLE RECIPE AND SELECT INGREDIENTS : 40% potatoes, short list of ingredients and tasteful seasoning (chives, salt and pepper).
PRACTICAL AND VERSATILE : the flat side works well for many uses and versions, such as a side, sandwich base, brunch item or savoury cocktail buffet item. Suitable for vegetarians.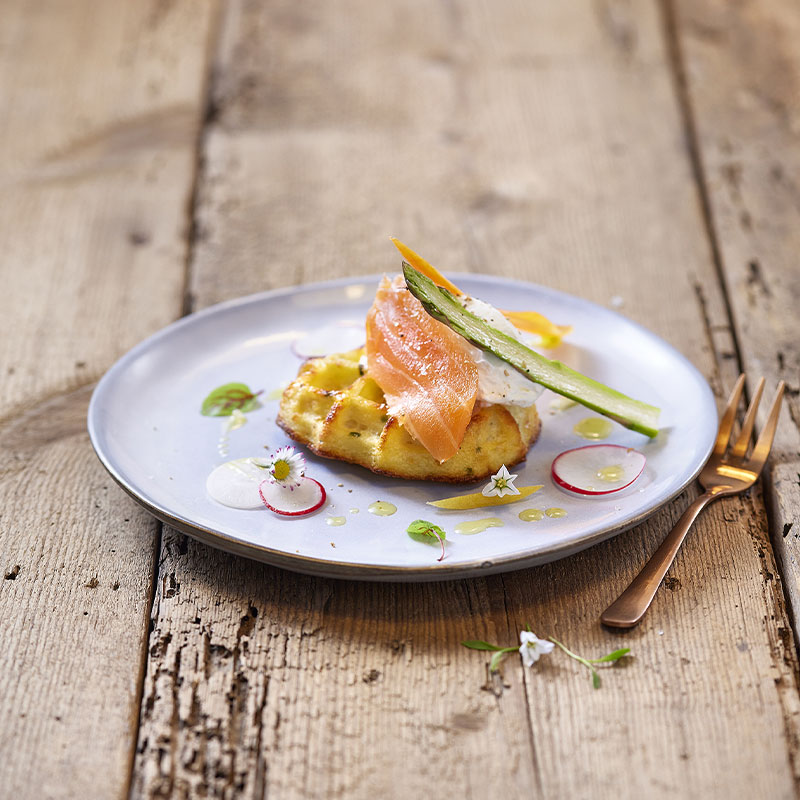 How to make a Potato Waffle?
Developed by our Chefs, our Potato Waffles are a savoury waffles made with more than 40% potatoes grown by our farmer partner in Brittany. This savoury waffles are also made with a short list of high-quality ingredients and a balanced seasoning including pepper, salt and chives. Savoury waffles are very easy to prepare and use by simply heating in the oven.
Our savoury waffles, or Potato Waffles, are quite practical with a flat side that works well for many uses: as a side for traditional restaurants, as a sandwich base, on a brunch menu or for a savoury buffet.
Technical and logistical information
Best before date: 730 days
Use-by date after defrosting: 48 hours at +4°C
Packaging: 48 x 85 g units
Product dimensions: 9.5 x 8 x 2 cm
Box dimensions: 400 x 298 x 115 mm
Remove the Potato Waffle from the case. Preheat your conventional oven to 180°C and bake the savoury waffle for 20 minutes.

New products available in Food service and Cash & carry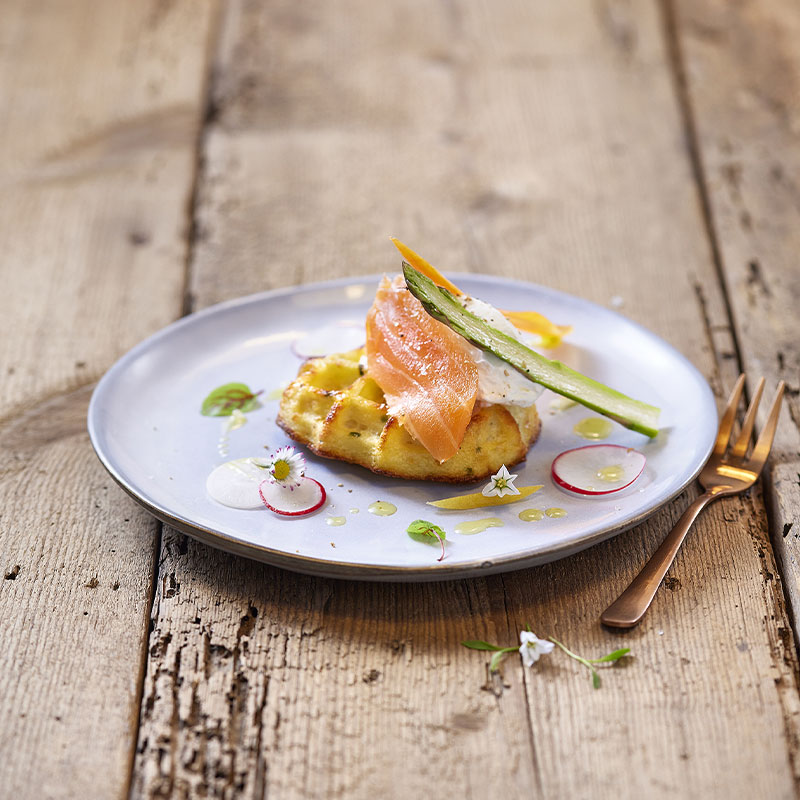 Traiteur de Paris product ranges