Our chefs have designed a new selection of Prestige Amuse-Bouches. Feast your eyes on our platter of 48 premium, generous amuse-bouches that are full of natural flavour and made from high end ingredients. Our chic, modern amuse-bouche platter will impress even the most discerning of customers.
A well thought-out frozen Food Service product, created just for you.
Events, Hotel industry catering, Catering, …
Interested in this product?
Our Prestige Amuse-Bouches come in six different flavours and have been designed to meet customers' needs and can adapt to all customer requests. Natural ingredients are at the heart of our amuse-bouches, to produce the very best flavours and textures.
Six different flavours, including meat, seafood and vegetarian options.
Simply defrost and they're ready to serve.
Easily identifiable ingredients with bold flavours.
Sophisticated amuse-bouches dreamed up by our chefs.
A 48-piece platter of amuse-bouches that are gone in two bites.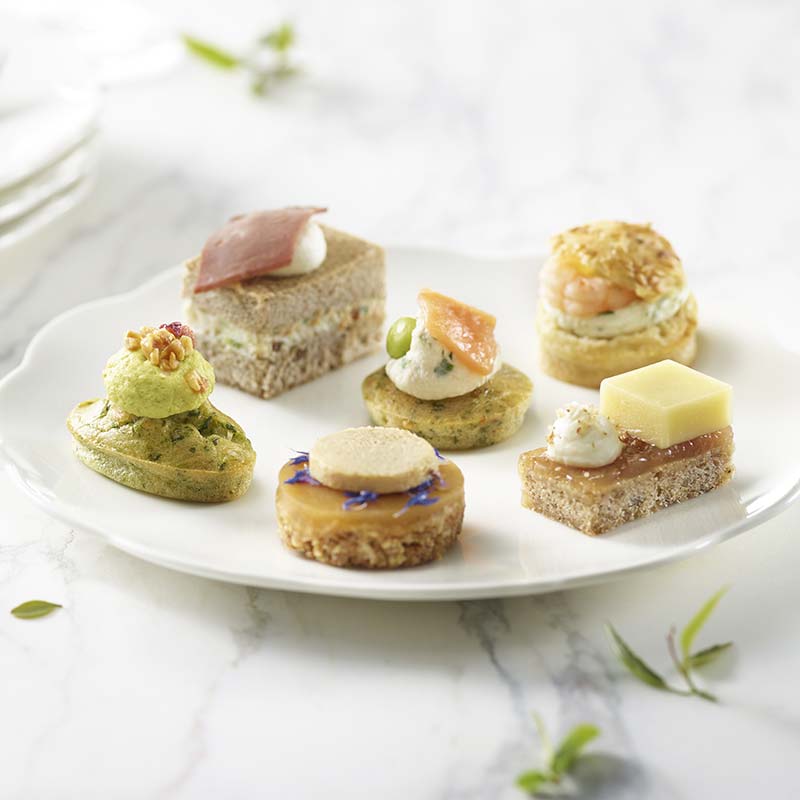 Platter of Prestige Amuse-Bouches
The style of this selection is chic and modern, with generous canapé portions that are colourful and appetising. Likewise, our chefs have taken great care in selecting high quality ingredients to make our Prestige Amuse-Bouches an exceptional platter.
Our Prestige Amuse-Bouches are made of foie gras, salmon, prawns, smoked duck breast and even Comté. We use premium ingredients with a wide range of textures. We have combined tradition, elegance and our French know-how to add a touch of luxury to your catering options.
Our 48-piece platter of Prestige Amuse-Bouches includes

Foie gras canapes (8 pieces)
Lingot, walnut and Comté canapes (8 pieces)
Pain Bagnat canapes (8 pieces)
Spinach cake canapes (8 pieces)
Buckwheat crepe canapes (8 pieces)
Herb cake canapes (8 pieces)
Technical and logistical information
Best before date: 365 days
Use-by date after defrosting: 24 hours at 4°C
Packaging: Tray of 48 pieces
Box dimensions: 390 x 296 x 50 mm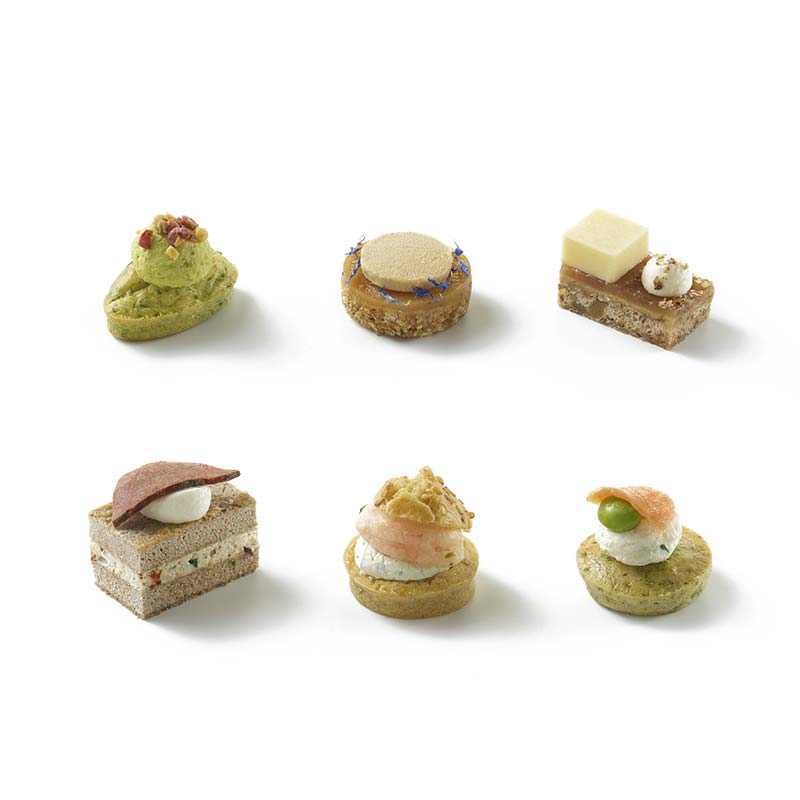 Defrost in the fridge for 4 hours at 4°C. Remove the platter of Prestige amuse-bouches from the fridge. Either enjoy them immediately while they are fresh or wait five minutes for them to come up to room temperature.
New products available in Food service and Cash & carry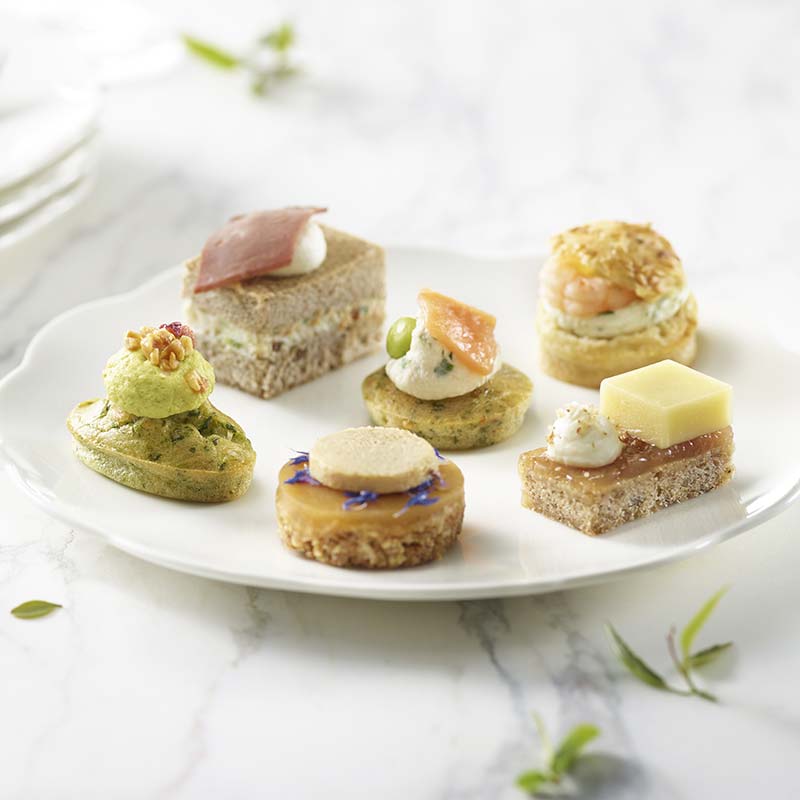 Traiteur de Paris product ranges